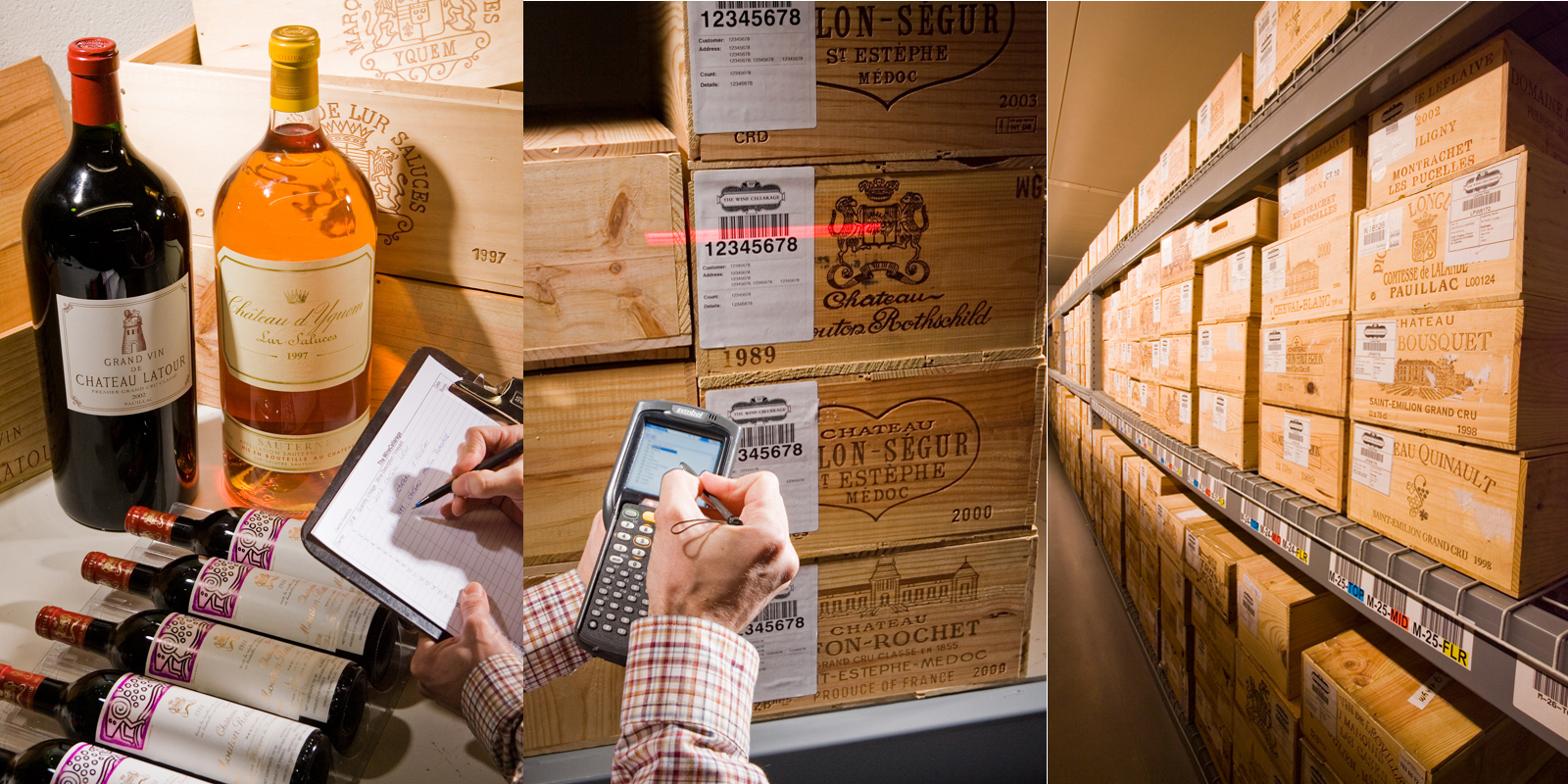 Wine Cellarage Ups the Ante in Wine Storage with New Platform
The great thing about New York City is that for every problem it creates, someone comes along with a solution. Take Wine Cellarage, a fine wine retailer that also provides wine storage for space-strapped denizens. If you're already familiar with their product, you'll know that they offer a secure, climate-controlled location in a former Minting factory with a comprehensive database and inventory control system. And if you already cellar wine with them, then you need to know about their latest innovation…
Wine Cellarage has just recently debuted a new platform that helps you assess, and even increase, the value of your collection.  
How? The platform delivers several exciting tools that set Wine Cellarage apart from competitors.
You can

assess the value of your collection with real-time market data

. If you're lucky, prescient or wise-enough to have a legendary 1961 Cheval Blanc in magnum, Wine Cellarage's software will give you the most current valuation available.

Selling wine – alcohol—to fellow wine lovers is tricky. Wine Cellarage enables

ease of transaction with a few clicks of the mouse

. Their platform delivers access to millions of buyers in the marketplace eager to take a few bottles, or your entire collection, off your hands. f you do sell, Wine Cellarage charges a

competitive commission of 12%.

They stand behind the statement that their rate is the best you'll find. Period. And try getting a lower fee at auction when it's typically double that.  The new Wine Cellarage platform provides

multiple-cellar management

– up to five, in fact. Have a collection of wines in New York City and a second set in the Hamptons? Keep track of them all online via multiple devices including your desktop, smartphone, and iPad. The disappointment of drinking a wine too early, or worse, too late, can't be overstated. In fact, many consumers routinely drink their wines at the wrong point on the optimal arc. Yet figuring out when to drink a precious bottle is challenging. You could sample one with a Coravin, but for larger cellars, tasting through a slew of vintages presents logistical difficulties. Instead, the Wine Cellarage platform provides a

peak drinking window for each bottle

. Just jump online and scan your collection at leisure. If you're looking to add to a collection or start one, Wine Cellarage provides access to the

best wines at competitive prices

. Purchase the newest vintages of Napa Cab or older Sauternes via the online platform and have it sent straight to storage.  Combine all your wine publication subscriptions in one place and see how your

favorite wine reviewers

line up. Does Wine Advocate agree with Jancis Robinson or Vinous that 2015 in Burgundy's Côte d'Or was an extraordinary vintage? Or that Te Mata "Colerain" from Hawke's Bay New Zealand deserved perfect scores in '13 and '14? This information will inform your acquisitions, sales, and corks you pop at home. If you need to pull a bottle for an event, you can

request delivery through our online platform

. Whether entertaining friends at home or clients at an important dinner – say, you need a big Napa Cab for that steakhouse reservation – just submit your request. The new interface is user friendly.
If you're opening a new account, Wine Cellarage offers the first 3 months of storage for free plus initial pick-up of the collection.
Current Storage Clients and Retail Clients Who Wish to Store Purchases
To our customers who currently store wine with us, you will become Gold Members in our program and your account will be charged a fee of $9.99 per month* based on an annual subscription. The first month is free!

Platinum Membership is available for $24.99 per month*, which includes the following additional benefits:

Advanced data package: advanced portfolio analysis, price comparisons, price per points analysis and cost tracking

Robert Parker Online annual subscription

Manage unlimited cellars with unlimited number of wines

If you buy wine from Wine Cellarage and place it in storage, any inbound handling fees are waived, and you get four months of free storage on the purchased wine.

Call (212) 991-5700. A Wine Cellarage specialist will walk you through the new program.
*General Wine Storage fees and Inventory & Handling fees will be charged in addition to the monthly fee of $9.99/$24.99. Learn more about our Wine Storage Program here. 
If you have a wine collection that is worth a lot to you, doesn't it make sense to store it in a place where you can bring out its true value?
We appreciate the knowledge of wine expert, Lauren Mowery, J.D., D.W.S. She really knows great wine! Lauren is a journalist, award-winning blogger, photographer, and second stage Masters of Wine candidate. She currently contributes regularly to Forbes, USA Today, and Wine Enthusiast.