When it comes to wines, there is something distinctly alluring about the blush hue of a glass of Rosé. Rosé wine is a delightful pink-hued wine that falls between the realms of white and red wine. Considered the epitome of a summertime sipper, it offers vibrant flavors that please the palate with their delicate balance.
Widely beloved for its versatility, tantalizing flavors, and refreshing character, Rosé has rapidly gained popularity worldwide. Whether you're a seasoned expert or new to the world of wine, this blog post will guide you through the essentials of Rosé—what it is, how it's made, its flavor profile, and why it has become a favorite among wine enthusiasts.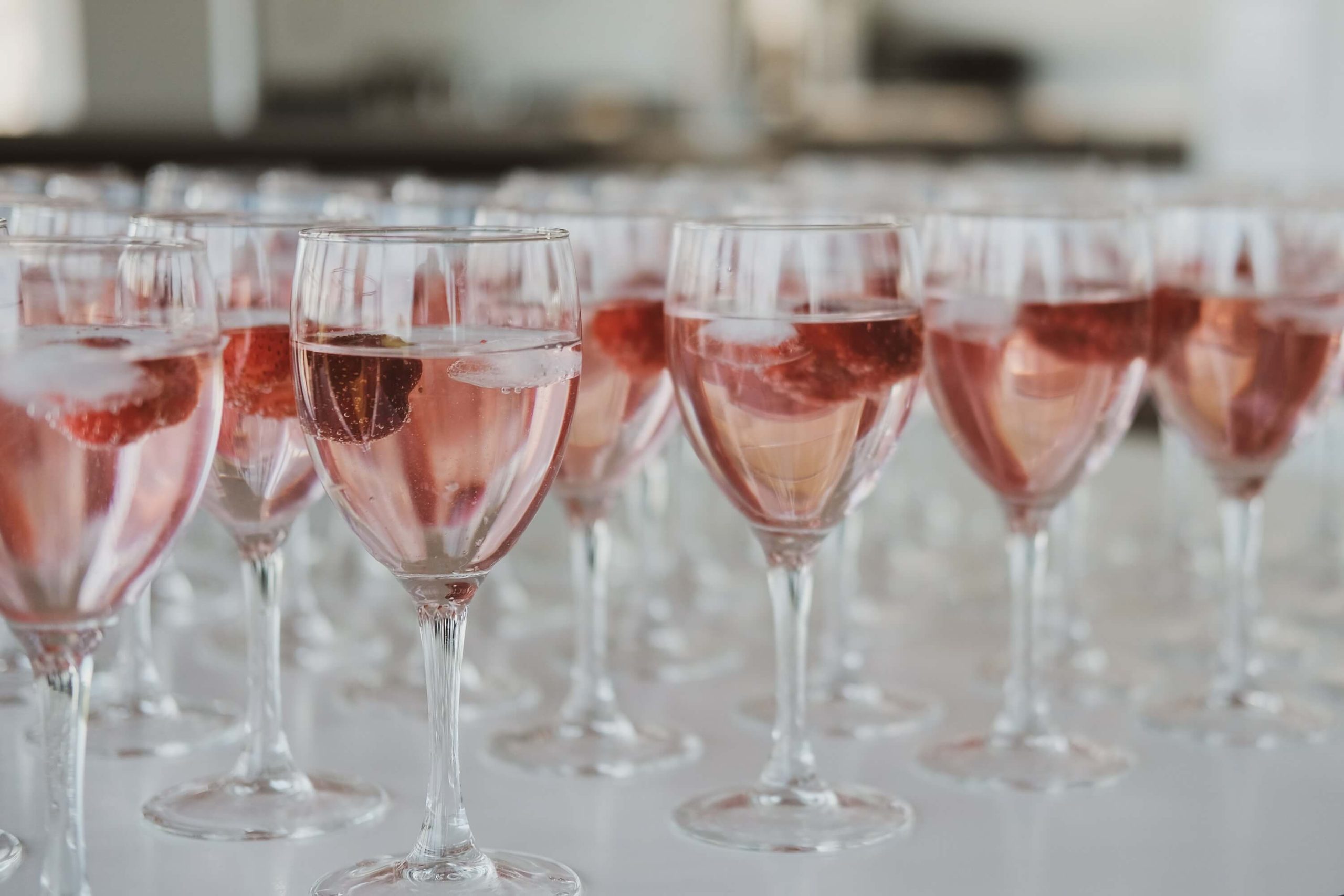 How Rosé is produced
Unlike red wines, which derive their color from prolonged contact between grape skins and juice during fermentation, Rosé wines are crafted with minimal skin exposure. Generally, there are two primary methods employed in creating Rosé wine: direct-press and maceration. The direct-press method involves pressing red grapes immediately after harvesting, allowing a brief exposure between the skin and the juice, resulting in a pale and crisp wine. The maceration method, on the other hand, is the more common way of producing Rosé, and entails leaving the red grape juice in contact with the skins for a short period (usually less than 20 hours), extracting more color and flavor. This process is popular in the French regions of Provence and Languedoc-Roussillon.
The Taste profile of Rosé
Sweetness: 🍷🍷🍷
Rosé wines can range between extremely dry and sweet depending on their production method. Typically, European Rosés are dryer than those in other countries, which are usually on the sweeter side.
Acidity: 🍷🍷
Rosé wines have low to medium-acidity. This helps add its fresh, fruity flavors to your palate.
Tannins: 🍷
These wines have a fairly low tannin count because grape skins don't remain for a long time during the winemaking process.
Alcohol: 🍷🍷🍷🍷
Rosés have a high ABV. They generally contain around 11- 14% alcohol, however, the range varies.
Body: 🍷🍷
Mostly Rosé wines are lighter-bodied. Its fruity, crisp flavors make it a popular pairing for a wide variety of cuisines, especially seafood.
Serving and Storing Rosé
Serving Rosé Wine
When serving Rosé, it is best to use a stemmed glass with a short bowl and either a taper or a flared lip. If you don't have this type of glass, a white wine glass will do just fine. Chill your Rosé and serve it at a temperature ranging from  50 to 60°F (10-15°C). While it is not necessary to decant the wine, it can still help bring out the complex flavors.
Rosé wines are perfect for informal gatherings and are not usually served on formal occasions.
Storing Rosé Wine
Prior to opening your bottle, make sure it is stored unopened in a cool environment around 50°F. Keep the bottles away from sunlight and artificial light. Position your bottles horizontally to keep the cork from drying out. This prevents the oxidation process, which damages the quality of the wine.
An unopened bottle of Rosé can be stored for a duration of 2-3 years. Once opened, you may store the bottle in the refrigerator for up to 7 days.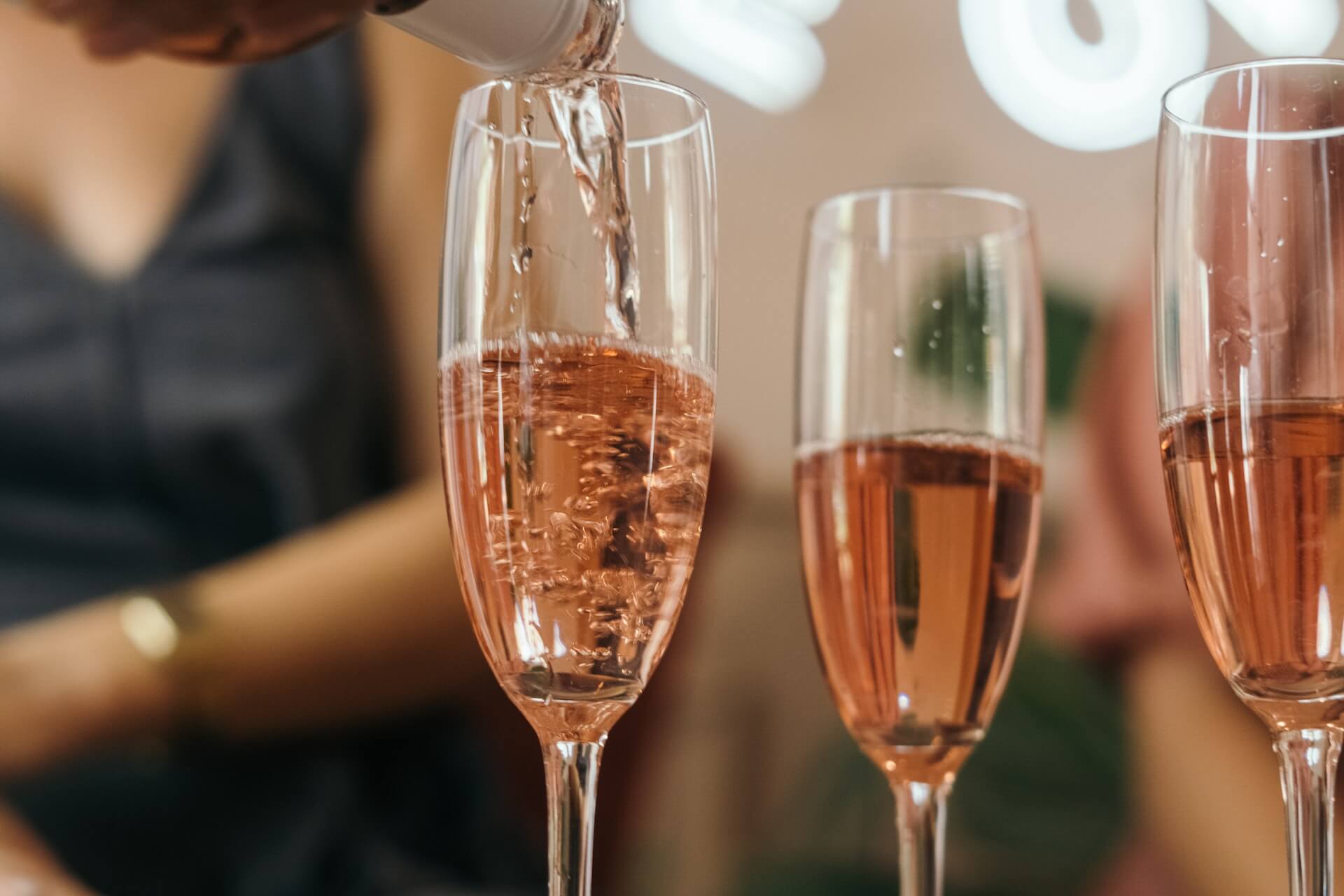 Pairing Rosé with Food
Pairing Rosé wines with proper dishes ensures an enjoyable dining experience. Here are some general rules to follow:
Consider the body of the wine. lighter styles of Rosé tend to pair well  with more delicate food, while fuller-bodies Rosés go better with stronger flavors.

Rosé wines from specific regions of the world pair well with local cuisine. For example, pair Provence Rosé with Mediterranean-inspired dishes.

Think about whether the wine is dry or sweet. Sweeter Rosé wines can pair nicely with dishes that have a touch of sweetness.
The lighter-body and fresh taste of Rosé wines make it the perfect pairing for a variety of dishes. Rosé pairs well with white meat, cured meat, and seafood. It can also be paired with salty, crumbly cheeses, harvest vegetables, and green herbs. Avoid pairing it with heavy red meats and exotic spices, which may overpower the wine.
One example of a dish that pairs well with Rosé is a Mediterranean Salad with Feta Cheese. Featuring ingredients such as mixed greens, cherry tomatoes, cucumber, Kalamata olives, and feta cheese, the crisp nature of the salad complements the lightness of the Rosé. 
Rosé wines pair great with a dish such as Grilled Salmon with a fruity garnish. The fruity  notes of a Rosé wine complement the flavors of the salmon quite nicely, as well as its garnish. The wine's acidity can also help cut through the richness of the fish. 
Shop our collection of
Rosé
today and get our expert advice for pairing food and wine.
750ml
Minimum order 1 bottle. No cancellations or refunds. ETA approx. months from buy date.
$

38.00
210 Available
6
Explore our complete selection of Rosé, and get in touch with our fine wine experts for help finding the right bottles.